What's the Buzz?
We'll be hanging with George, Jane, and the good crew at the Jolly Roger Taproom in Ballard at 7pm on Friday, March 17. We'll have plenty of bluegrass to celebrate the patron saint of Ireland. And we may shedify an Irish tune or two: see you there!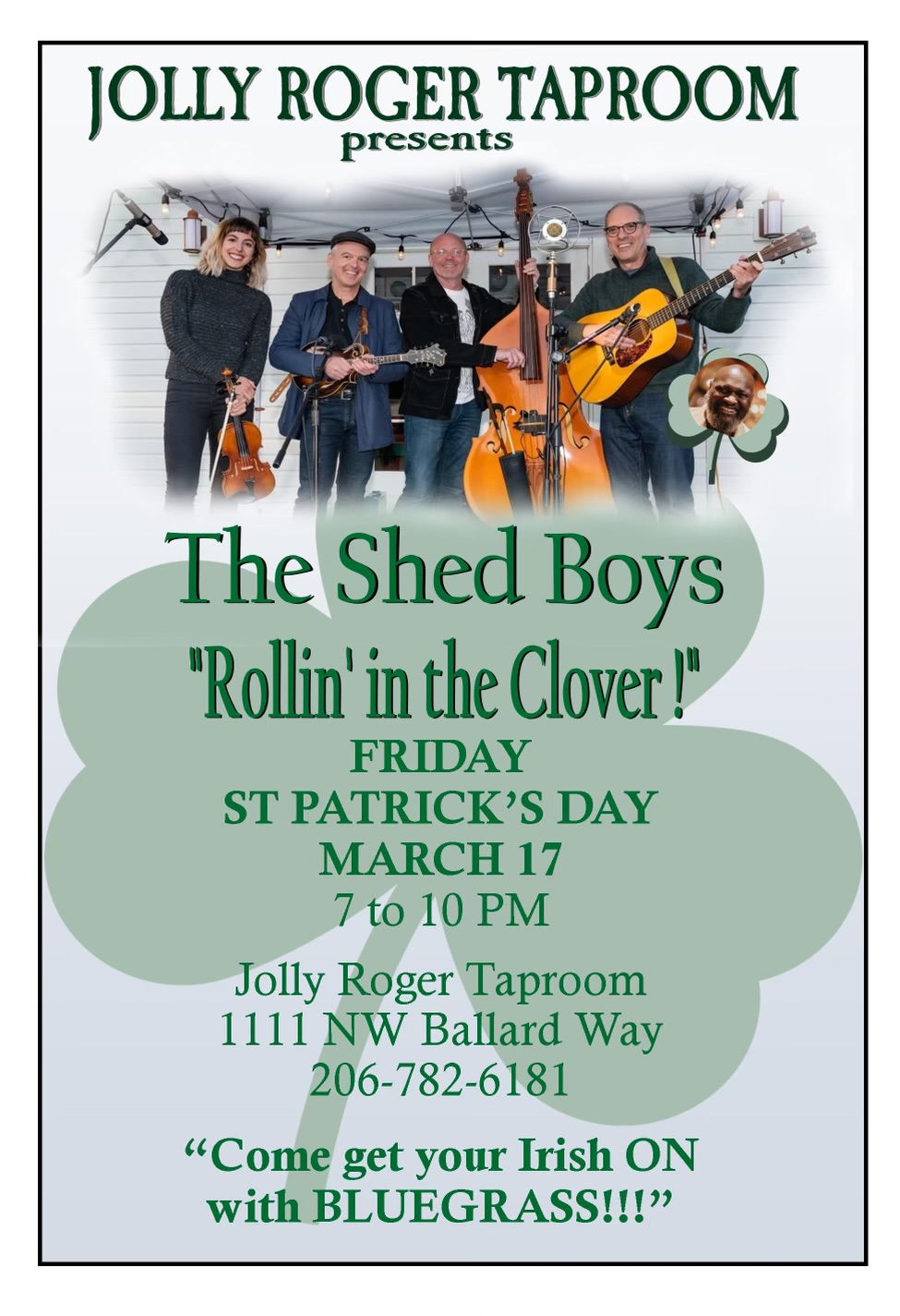 We had a great night at Buckley's on the 8th of March. Thank you all for coming out for a mid-week show. 
Shouts to the Cornish Design Students who stayed late despite their 8:30am Thursday morning class (which they made on time)!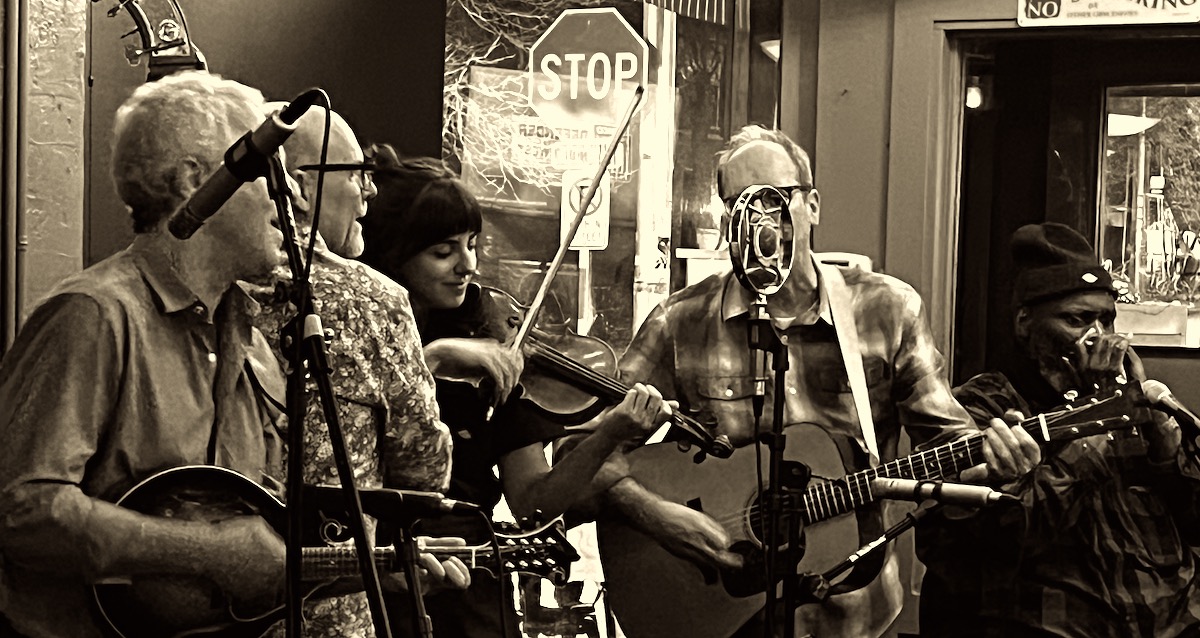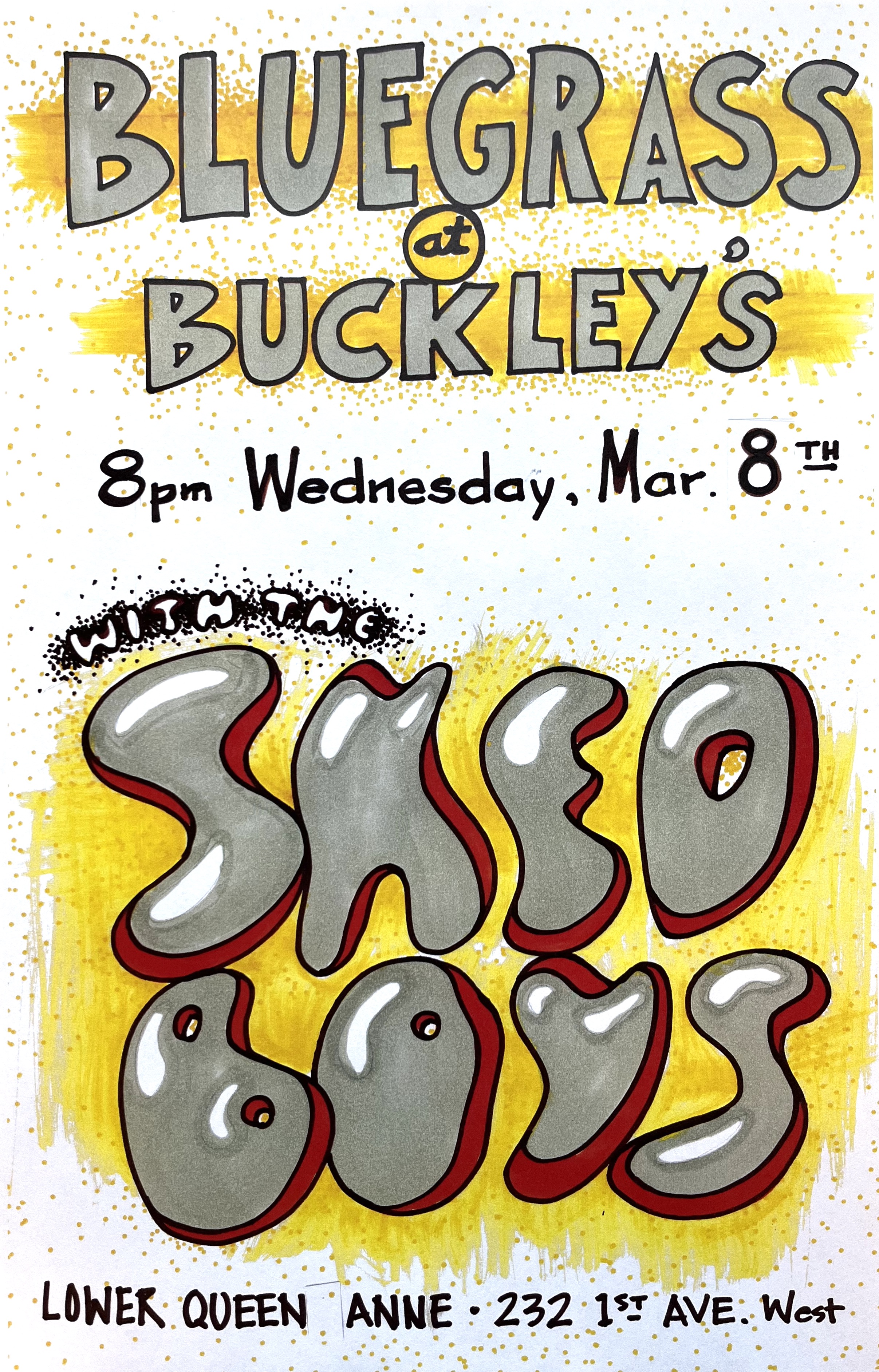 Our last public gig was at the Perihelion (see below). It was wicked fun.
We're back with our friends at Perihelion Brewery (Beacon Hill, Seattle) at 7pm on Tuesday, February 21. Come join us there for great food, beer, and of course: music!
(Below) Glorious weather and happy folk at the Captain Whidbey Inn for a wedding rehearsal party that included delicious paella and many an entertaining Scot. The band turned out in its sartorial finest following a speedy and (almost) undetected open-air, in-the-parking lot preening and clothing change.
It was a rousing time for all at the infamous (16th Annual) Wallingford Alley Party at the end of August.
We had a grand late July weekend on Lopez with a performance on Friday at Vita's, (delicious! amazing!), followed by an epic party gig on Saturday for the always generous Jeff and Kim (wonderful food, drink, and guests). Thank you, Lopez friends old and new for hosting and welcoming us again.
It's Autumn!
This summer we hit the great outdoors with regular performances at Green Lake and Portage Bay (locations below). Now with the waning daylight and cooler weather, we have returned to indoor rehearsals until next year. Until then, catch us at one of our local public performances (see the Shedule), or consider booking us for your own Shed Boys-infused event.
When outdoor-appropriate weather and daylight return (late May/June), some of our favorite spots are:
Green Lake
Find us just south of the "Bath House Theater" building on the upper left side of the lake (location here).
Portage Bay House Boat
Find us on the house boat deck at the southeast end of the University Bridge (location here)