What's the Latest?
We had a great weekend on the 19th and 20th of November:

On Saturday, we performed at young Joe's surprise birthday party hosted by dear friends, old and new. It was great company, fun, and food. The revelers were a fantastic audience!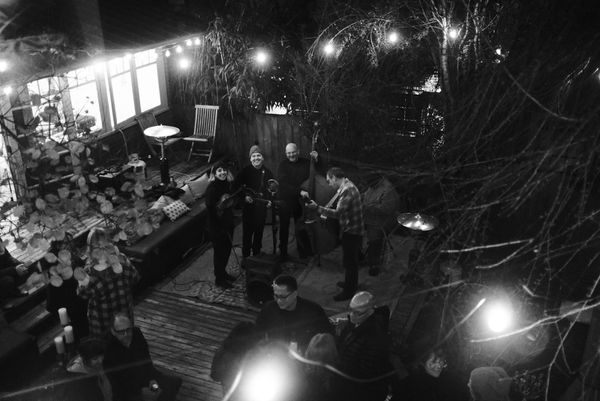 chilly night, hot party
(photo: edfotheringham.com)
And on Friday the evening previous, we played at Murphy's Pub.
Thank you to all: the fine staff at Murphy's, and everyone who came out to cheer us on through a mighty evening!
All Hallow's Eve!
We played at the Perihelion Brewery on Halloween Sunday, October 31st; 7 - 9pm.
In the past, we've dressed as bands, TV show characters, inmates, and more: this year, it was really about the skeletal remains: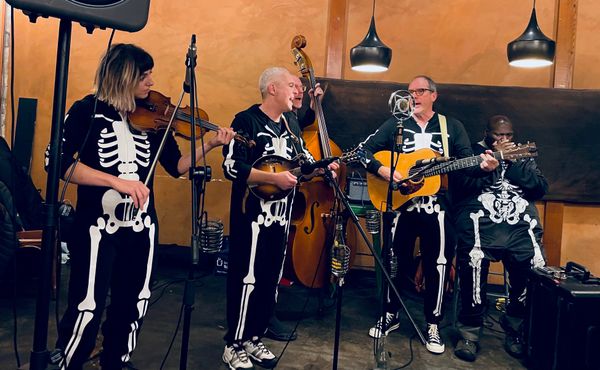 bones!

_______________________________________
Saturday September 4th, Lopez Island
We had a fantastic evening playing for the ever-gracious Bruce, his lovely staff, and a wonderful audience at Vita's on Lopez Island. After the audience heard where we'd donate the proceeds of the tip jar, they delivered big time!
Because of draconian, infuriating legislation in Texas, we decided to donate our tip jar to organizations in Texas that provide reproductive health services. We donated through ActBlue, from where the funds will be distributed to a collection of organizations that provide access to reproductive education, financial and emotional support, and safe transportation to and from abortion clinics. Learn more about ActBlue and organizations we're supporting in this Salon article.
We are absolutely blown away by the support from the amazing crowd at Vita's. Our tip total reached over $1200. Every dollar will go toward helping folks get the reproductive healthcare they have a right to. Thank you. Thank you. Thank you.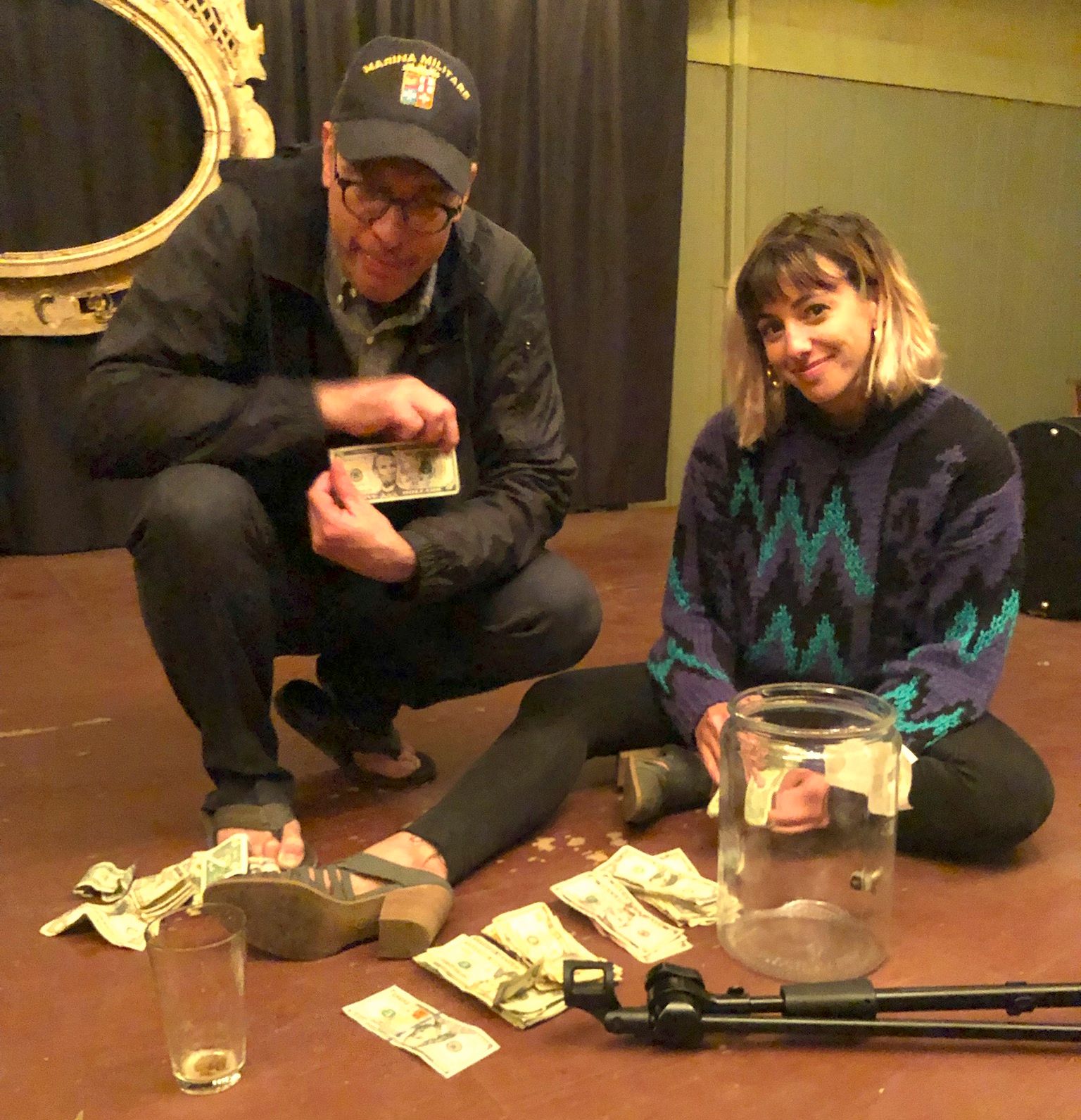 Truly blown away by Lopez Island generosity supporting reproductive health rights in Texas.
Summer 2021: Shed Boys en plein aire Practice Schedule
At Seattle's Greenlake  - With the waning light we are moving back inside for practice. Thank you all for coming out so regularly and making our Thursdays wonderful! See you next season, or at one of our scheduled gigs, or consider booking us for your own Shed Boys-infused event.
Occasionally we play from a houseboat on Portage Bay -  Time and date will list here -
Bring your canoe, paddleboard, yacht or seaplane to Portage Bay and listen from the water side as we play from a houseboat.
Find us on the south side of the ship canal, just east of University Bridge.
~  The Shed Boys are graciously sponsored by  ~